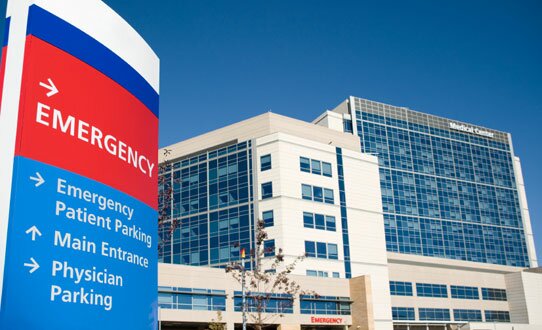 Solutions for Hospitals
Advantage Home Telehealth, Inc. offers a comprehensive technology and services solution to facilitate mobile, paperless, remote patient monitoring thereby improving overall patient health, peace of mind and ability to age in place, while lowering health costs from anywhere, anytime.
Health Reform Impact on Hospitals… what can we offer you?
As of October 2011 Medicare reimbursement reductions will influence future reimbursement. Therefore if a patient with heart failure, heart attack, and pneumonia who is discharged as early as October 1, 2011 from hospital your future reimbursement will be impacted.
Thomson Reuters On Healthcare Reform, "PREPARING FOR READMISSION PAYMENT REDUCTIONS KNOW YOUR RISK AND OPPORTUNITIES", August 31, 2010.
Contact us as we will work with your hospital to customize our services and solutions to assist your hospital to reduce readmission rate. Read on…..
What Advantage Home Telehealth Provides
Our wireless mobile platform replaces tethered home based systems with a variety of functionality to motivate, educate, and monitor an individual. We provide mobile conveniences to the home, school, workplace, healthcare location, gym and more to meet the requirements of wellness promotion and chronic disease management for young and old.
Equipment
Touch Smartphone and/or Touch Tablet computer.
Education videos, reminders, text, and more.
Blood Pressure, Weight, Blood Glucose, Blood Oxygen, Peak Flow, Pedometer, Spirometer, and more.
Financial Benefits
Take advantage of our business model to meet your financial requirements.
Reduces transcription errors, and provides paperless charting.
Healthcare Benefits
Optimizes communication between the patient, family, clinicians, health coaches and ensures real time information for trending, intervention, coaching, educating.
Individual or Family Member Benefits
Vital Sign Reports, trending, reminders, and more.
Monitoring services.
Option to purchase medical devices.
Patient Benefits
Vital Sign Monitoring, rewards, reminders, reports, and more.
Administrator Benefits
Personalized to meet individuals at their level of requirement.
Immediate ROI.
Interface to other EMRs.
Clinician Benefits
Access to the patient and their information on-the-go.
Facilitates improved communication for family, patient and the healthcare team.
Paperless charting, easy access to patient information.
THE ADVANTAGE SOLUTION
IS THE BEST CHOICE

Fully Managed Solution
Clinical Call Center
Inventory
Infection Control
Quality Control
Training
Set-Up and
Pick-Up Service
Monitored Care
Patient Health Record
Latest technology
Increased compliance
Peace of mind