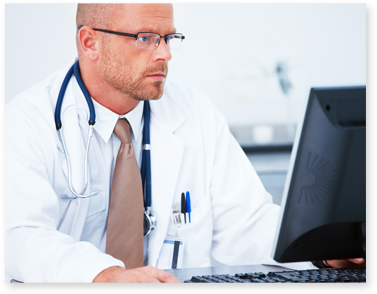 Investors
ADHT's Executive Summary, Business Plan or Private Placement Memorandum is available upon request.
ADHT provides a unique opportunity to participate in a rapidly expanding and explosive market where there is a growing convergence among healthcare services, wireless communications and information technology. The combination of these three industries creates a natural economic business model that will be extremely profitable not only today but also in the coming years as U.S. sales of wireless health technology will expand from 4 million in 2010 to over billion by 2013. ADHT is on the cutting edge of building and running a company that will become a major corporation playing a leading role in the telehealth services industry as the entire healthcare system is being overhauled not only here in the U.S. but worldwide as well.
U.S. sales of wireless home health technology are forecasted to soar to .4 billion in 2013 from just 4 million this year according to Parks Associates, a Dallas-based research company. Parks further estimates the market to grow by 96 percent next year, 126 percent when the stimulus takes effect in 2011, and by 95 percent in 2012 before "cooling" to a 68 percent growth rate in 2013. This phenomenal growth in the telehealth industry is being driven by the astronomical costs of delivering healthcare to the ever-increasing numbers of aging populations suffering from chronic illnesses. The current U.S. healthcare system is not only too costly, but also provides too little return in quality of care or health status.
There is clear indication that the telehealth industry is at the tipping point of going mainstream pushed by the implementation of healthcare reforms, escalating costs of facility-based care, economic stagnation, shortage of primary care physicians and nurses, aging baby boomers and increasing consumer demand. This has been validated by at least two separate surveys including one by that report 73-75% of consumers would use biometric electronic monitoring services to track their chronic conditions. The recently-passed Patient Protection and Affordable Care Act (P.L. 111-148) and the Health Care and Education Reconciliation Act of 2010 contain many provisions that recommend teleheath as a means to deliver better healthcare and decrease costs – including costs associated with fraud. With federal stimulus money being made available for health IT, the market for home-based wireless healthcare products and services isn't just going to grow; it's going to explode over the next four years!
The fact that telehealth is rapidly gaining recognition and acceptance supports Advantage Home Telehealth's contention that is strategically positioned to dominate this market as the only provider who can meet the diverse needs of end-users, particularly patients, requiring health monitoring and give customers, such as payors or providers, a flexible, mobile and relatively inexpensive way to extend their professional services and deliver better healthcare and give other customers, such as self-insured employers, a way to provide better healthcare coverage at a cost savings by decreasing the number of employees needing acute care.
ADHT believes it is competitively positioned to become a provider of choice in this area. ADHT's devices and services meet the demand for personalized, in-home telemedicine monitoring programs (especially pertinent for the growing number of Patient Centered Medical Homes) and the need to reduce the cost of distribution of these diagnostic and treatment services - critical now that 30 million more Americans will have access to healthcare under the Health Care and Education Reconciliation Act of 2010.
Please contact us for investment opportunities.