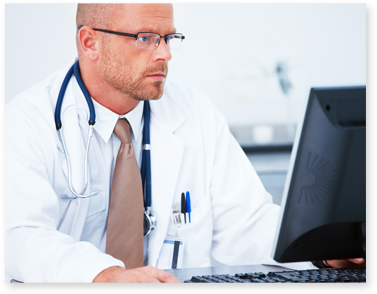 Team
Management Summary
The management team has close to 140 years of expertise in medical devices and equipment, healthcare support services, healthcare institutional management, business development and health law. Five of them have launched one or more start-up companies. Together they form an experienced and tested nucleus for Advantage Home Telehealth, a start-up company with tremendous potential.
Brian Egan
Chief Executive Officer
Serial entrepreneur with 25 years in Home Health Care. Founder and President of a 12 million dollar Home Medical Equipment company. Well- versed in Home Health Care Industry, business development, best practices, business deployment, and contract negotiations with physicians, healthcare agencies, and insurance companies.
Terry C. Swift, MBA
Comptroller
Eighteen years of Finance and Management experience with Ford Motor Company. Prior to Ford Motor, Mr. Swift founded WJQZ FM 93 radio station and sold the company in 1991. Mr. Swift has an MBA from St. Bonaventure University and also certification as a Six Sigma Black Belt.
Salvatore V. Bastardi
President, NYC/NJ Division
25 years in the Home Health Care industry. Held positions as Division President for Air Products Health Care,and Chief Operating Officer for Metropolitan Home Health Products. Also held senior management positions for both privately held and public Home Care companies on a local and regional level. During his career, he expanded product offering, increased sales, and developed new operational procedures for increases in EBITA. Has received numerous awards in his career including the most recent, "Advocate of the Year" presented by NYMEP.
Board of Advisors
Eliot Lazar, M.D.
Chair of ADHT Board of Advisors
President of elCon Medical


Janice P. Barrett
Executive Director, Economic Development Group and Co-founder of Grantbuilders, Inc.


Rick Berger
Director, NextPoint LLC

Salvatore M. Calandra, M.D.
Cardiologist, Cardiology Group of WNY

Carol Cassell
Advisor, P2 Collaborative of WNY
(Health Care Specialist/Consultant)


Matthew K. Enstice
President/CEO of Buffalo Niagara Medical Campus



Marnie Lavigne, Ph.D.
Director, Business Development, UB Center for Advanced Biomedical and Bioengineering Technology, NYS Center of Excellence in Bioinformatics Sciences


Timothy C. Moynahan, Esq.
Senior Partner, Moynahan & Minnella; Chairman of the Board of Directors, The Robert C. Gallo Foundation for Aids and Cancer Research Member, Advisory & Life Board & Executive Committee, Institute of Human Virology


James Notaro, RPH, Ph.D.
President, Clinical Support Services


James A. Phillips, M.S.
Partner, CFO, and Director of Special Projects, Full Circle Studio

Thomas P. Quatroche, Jr., Ph.D
Sr. VP of Marketing & Planning at Erie County Medical Center

Jeffrey Ross



Edward Stehlik, M.D.
Chairman of the Department of Medicine at Kenmore Mercy Hospital, Catholic Health System; Assoc Clinical Professor at the State Univ. of NY School of Medicine

Joseph Tacopina, Esq.
Founder, Tacopina Seigel & Turano, P.C. Principal in TAG Partners


Carlos Santos, M.D.
OB/GYN Associates of WNY

Bethany Hills, Esq.
Hodgson Russ, LLP